ANXIETY DISORDER, DEPRESSION AND SUICIDE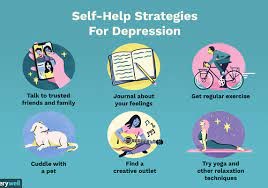 Submit Abstract
Register Now
Anxiety disorders are mental health conditions that involve excessive amounts of anxiety, fear, nervousness, worry, or dread. Anxiety that is too constant or too intense can cause a person to feel preoccupied, distracted, tense, and always on alert. . They affect people of all age's adults, children, and teens. Anxiety disorders often co-occur with depression as well as eating disorders, attention-deficit/hyperactivity disorder (ADHD) and others. Anxiety disorders have consistently been associated with an increase in suicidal behavior in cross-sectional community and clinical studies.
Depression is a mood disorder that causes a persistent feeling of sadness and loss of interest. adults experience major depressive disorder. Women are 70% more likely than men to experience depression during their lifetime. Persistent depressive disorders, including chronic major depressive disorder and dysthymic disorder, are characterized by chronic sadness and other symptoms of major depression.
Affective disorders, Substance misuse, Anxiety disorders, Depression, certain personality disorders, and psychotic disorders are all established risk factors for suicide attempts. Anxiety disorders, especially panic disorder and PTSD, are associated with suicide attempts.
Childhood anxiety disorders
Anxiety and Depression
Self-Harm/ Suicide
Cognition
Insomnia
Stress
Major Depressive Disorder (MDD
Related Conference of
ANXIETY DISORDER, DEPRESSION AND SUICIDE
ANXIETY DISORDER, DEPRESSION AND SUICIDE
Conference Speakers
Recommended
Sessions
Related
Journals
Are you
interested

in